Products: PromoBox
Floripa's PromoBox allows broadcasters to archive, version, and deliver their promotional material across departments and facilities. Tight integration with Floripa's DubCentral delivers daily dub and purge lists directly to master control, warning operators when new content needs to be ingested or when the new content does not match the version found in the automation system. Content added to the PromoBox can be automatically ingested by leading transcoder services such as Telestream Vantage®, Telestream FlipFactory®, Harmonics Carbon Coder® (ProMedia Carbon), FFMPEG, and others;. Floripa's PromoBox has direct SD/HD play-out capabilities for files stored in many formats such as uncompressed A/V, MPEG-2, MPEG-4, H.264, DVCPro HD, and DV, among others.
"When we talked to Floripa Integration we were looking for a simple way to deliver HD promos to master control. What we ended up with was a full-fledge promo management solution that organizes production, delivery, ingest, and purging of promos for our two channels. The system contains a versioning tool and can warn us if we have not replaced last week's promos in our play-out servers. File-based workflows without alternatives are scary propositions, but the PromoBox offers a direct play-out alternative. We could even bring down a promo on a thumb drive, play it out, and ingest it on our Harris Media Client."
Contact us today to learn more about PromoBox HD or to schedule a demo.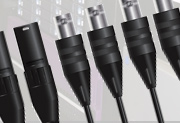 Floripa's PromoBox offers SD, 720HD, and 1080HD play-out alternatives: analog component/composite/S-Video, SDI video, analog audio, AES/EBU audio, and SDI audio.


Floripa Integration recommends high-quality codecs to be used in its direct play out solutions, such as MPEG-2 and h.264 codecs built by Main Concept.